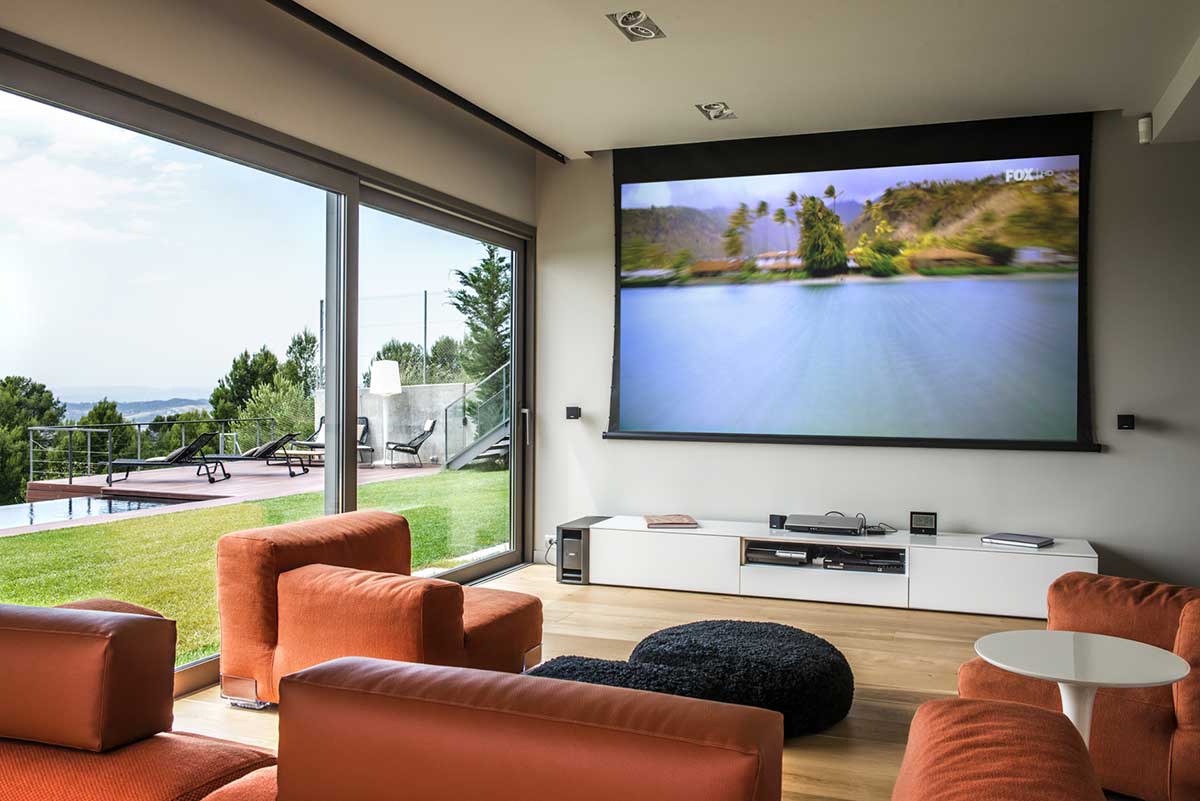 This elegant and functional house is located in an unbeatable environment surrounded by trees and magnificent views.
On the exterior, concrete and glass are the most eloquent elements, together with the curved roofs built in zinc and the ipé wood front on the main façade.
The facilities include geothermal hot and cold climate control with heated ceilings.
The walls are lacquered, and the interior flooring is wide oak slats in different lengths, whereas the exterior flooring is in saw cut grey granite to avoid slipping.
The interior on the upper floor is dominated by spacious areas crowned by curved roofs that are seen from outside as well as the daytime area, formed by the hall, living room, dining room, kitchen, and guest toilet.
The staircase descends to the lower floor with a glass railing anchored to the floor and steps made of natural, varnished iron plate, and a stainless-steel handrail.
The living room is divided into two rooms, one dedicated to relaxation dominated by a TV unit and fireplace designed by Ferruz Studio and facing the magnificent views, and the other dedicated to private chats with two leather Chesterfield sofas, facing each other. The bathrooms throughout the house are covered with porcelain stoneware from floor to ceiling.
The shower in the master suite stands out for its size and height.
The bathroom furniture is lacquered, and the countertops are made of white resin.
The suite's freestanding bed opens to views of the surrounding woods.
From the suite, in the area leading to the garden, there is an outdoor living room-type area and a solarium surrounded by concrete walls that provide the couple with privacy.